Masterclass and Workshop Teachers
Huub de Leeuw ~ Suzuki Piano Teacher and Teacher Trainer
After studying piano at the Conservatory in Utrecht, Netherlands, Huub de Leeuw moved to Matsumoto Japan. There, he studied with Dr. Haruko Kataoka for three and a half years at the Talent Education Institute of Professor Shinichi Suzuki. During and after his graduation in the early '80s, de Leeuw taught a piano class at the same Institute- an exceptional chance to obtain his first Suzuki Piano teaching experience. Since that time, he has returned to Matsumoto almost annually to continue studying the Suzuki approach. Huub de Leeuw is now living in Utrecht, where he has a private Suzuki Piano studio. He was cofounder of the Dutch National Suzuki Association for the Netherlands. In addition to teaching pupils and teachers, he also regularly leads workshops in Europe and the United States. Like most piano teachers who graduated in Japan, de Leeuw tries to stay in touch with the Piano Basics Movement in order to continue developing Dr.Kataoka's way of teaching the piano.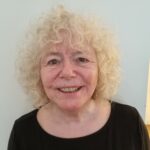 Caroline Fraser ~ Pianist, Suzuki Piano Teacher Trainer and Clinician
Caroline Fraser is from Scotland. She graduated from Edinburgh University with a Bachelor of Music degree and studied at the Royal Academy of Music in London, obtaining the diplomas Licentiate of the Royal Academy of Music (piano) and Licentiate of the Royal College of Music (violin). She obtained a Masters of Music degree with Kodaly emphasis from Holy Names University (HNU) in California. From 1992 until 1999 she was lecturer in music theory at HNU, where she continues to direct the Summer Suzuki Piano Teacher Training Institute. Caroline is an ESA and SAA teacher trainer. After living in Lima, Peru for many years, she currently resides in Edinburgh, Scotland. She has given teacher training courses all over Latin America and the USA, in Canada, Europe, Asia and Australia. She is passionate about promoting a natural approach to learning and to teaching music reading and theory. Caroline Fraser Work experience 1989-present Freelance teacher trainer and clinician; Canada, Taiwan, Hong Kong, Korea, Australia, Germany, Belgium, Denmark, Norway, Poland, Italy, England, Scotland, Argentina, Brazil, Bolivia, Chile, Colombia, Cuba, Dominican Republic, Ecuador, El Salvador, Guatemala, Mexico, Puerto Rico, Paraguay, Peru and throughout the USA. 1992-1999 Music Lecturer, Holy Names University (HNU) 1990-1991 HNU Director, Preparatory Music Dept 1988-2021 Teacher trainer, Director, HNU Summer Suzuki Institute 1981-1987 Music Teacher, the American School of Lima, Peru 1974-2018 private teaching in piano and violin Educational background 1991 Masters in Music Education with Kodaly Emphasis, HNU 1987 California Teaching Credential 1987 Teacher trainer, Suzuki Association of the Americas 1973 LRAM-piano (Licentiate of the Royal Academy of Music), London 1973 ARCM-violin (Associate of the Royal College of Music), London 1972 B.Mus. University of Edinburgh, Scotland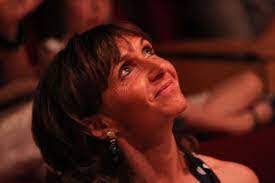 Véronique Perrin ~ Pianist, Suzuki Piano Teacher and Teacher Trainer
Musical journey: Véronique Perrin obtained at the CNR of Marseille the gold medals in Piano (in 1988) and in Chamber Music (in 1989), while completing her training in conducting classes, harmony and drama. With friends, she created the Quatuor Aquarelle which has been performing series of concerts in the region for more than 10 years. At the same time, she follows the Suzuki piano training in Lyon and obtains the International Level 5 diploma. Véronique, who has been teaching since the age of 18 (first at the USCRM de la Rouvière, then at the Suzuki school in Cours Gouffé) then decided to open her own Suzuki class in the 9th arrondissement in 1993: Piano Suzuki Paca. She is now a European trainer, and is regularly invited to give master-classes in Finland and Spain. in Holland, in Sweden… In constant contact with trainers from Belgium, Spain, Holland and England, it seeks development in exchanges and teaching cohesion between the various countries. The training takes place from one school year to another and is sanctioned by 5 levels of graduation. "Today, after 35 years of teaching, my energy has not failed, nor my convictions on learning music. The Suzuki pedagogy is not only a way of teaching, it helps each child to build themselves, to flourish as an adult."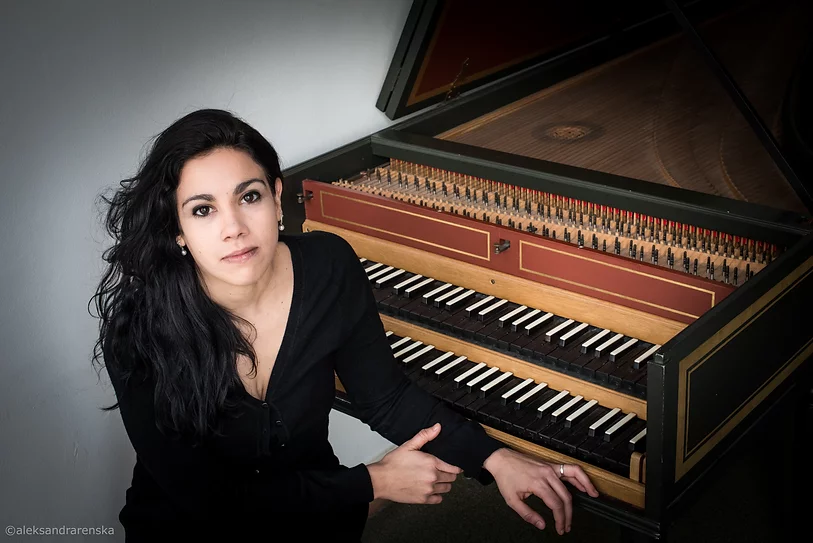 Patricia Robaina (Las Palmas de Gran Canaria) is specialized in Early Music as harpsichordist and continuo player. She began her musical education with violin in her hometown obtaining the Professional Degree with honors. Years later, Patricia began her harpsichord studies with Rosa Falcón. After, she moved to the Conservatorio de Música de Aragón specializing with Silvia Márquez (harpsichord) and Saskia Roures (organ). Her education then continued at The Royal Conservatoire of The Hague, under the guidance of Jacques Ogg (harpsichord) and Patrick Ayrton (basso continuo). She is a member of the International Bach Festival working with soloists from the Royal Concertgebouw Orchestra. Patricia is a founder of L'Enharmonique focusing on French repertoire from the 20th and 21st centuries. She is a member of Academia de los Afectos and also S105 Ensemble. She has been invited on several occasions by the Young Orchestra of the Canary Islands and the Orquesta Filarmónica of Gran Canaria. Founder and artistic director of the Ensemble La Pantomime where she is working on writing transcriptions for two harpsichords and different settings. She also works with the New Dutch Academy with whom she has recorded for the Pentatone record label. Click photo to read more!
Parent Talk and Workshop Teachers
Rebeka Konc is piano teacher from Slovenia. She studied piano in Slovenia, Austria and The Netherlands. She graduated in 1994 at the Music Conservatorium in Graz, Austria with piano pedagogy for classical and jazz music. She has completed Suzuki Method level 1 with Huub de Leeuw in The Netherlands and Music Mind Games level 1 with Silvia Crusellas Maña in Spain. Rebeka has 38 Years teaching experience and is specialised in music improvisation for children and adults. In the past 25 Years she performed classical and jazz music concerts in Slovenia, Netherlands, Spain and Norway. She headed the project "Artist Meeting Point" in 2015 and several multicultural events in Tromsoe, Norway. She invited the local musicians and the poet from India, Easterine Kire to join the project "Artist Meeting Point". Rebeka and Easterine founded a Jazz poetry duo called "Black & White" and performed regularly in Tromsoe with Jazz Poetry. In the autumn/spring of the Year 2021/22 Rebeka successfully lead improvisation workshops for adults with dementia in Odensehuis in Amsterdam South. Rebeka is currently employed as piano teacher/accompanist by Music School in the municipality of Tromsoe, Norway. From 2021-2023 she is taking a sabbatical from her job in Norway. She knows first hand how playing an instrument or singing can improve physical and mental wellbeing and social skills.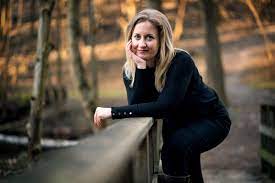 Tina teaches teachers and students from around the world online and in person at the MHMI (Musician Health and Movement Institute) in Oslo, Norway. She has helped Norwegian concert pianist Leif Ove Andsnes and many more world class musicians to learn the tools needed to play effortlessly and to prevent pain and injury through the movement system Timani. You can learn to get rid of physical and mental blocks that stop you from expressing your full potential as a musician. Through cutting edge science and years of experience teaching thousands of musicians from all around the world, at MIHI we provide specialised help for both the physical and mental aspects of music performance.
Constantine Koukias is a Greek-Tasmanian composer and opera director based in Amsterdam. His avant-garde approach to opera has resulted in hybrid productions such as Days and Nights with Christ, To Traverse Water, MIKROVION (Small Life – 36 Images in a Phantom Flux of Life), The Divine Kiss, and Tesla – Lightning in His Hand. His most recent large-scale work The Barbarians, inspired by Constantine Cavafy's famous poem "Waiting for the Barbarians" and commissioned by the Museum of Old and New Art. His works range from large-scale music-theatre and opera to mobile installation-art events. His compositions have earned acclaim as remarkable for their mesmerising, atmospheric qualities and production designs. In 1993, he was commissioned by the Sydney Opera House Trust to compose ICON, a large-scale music-theatre piece, to celebrate the 20th anniversary of the Sydney Opera House. In 2004, he was awarded a Sir Winston Churchill Fellowship. His Incantation II for soprano and digital delay won the International Valentino Bucchi Vocal Prize in Rome in 1997. His design credits include the internationally acclaimed Odyssey and Medea.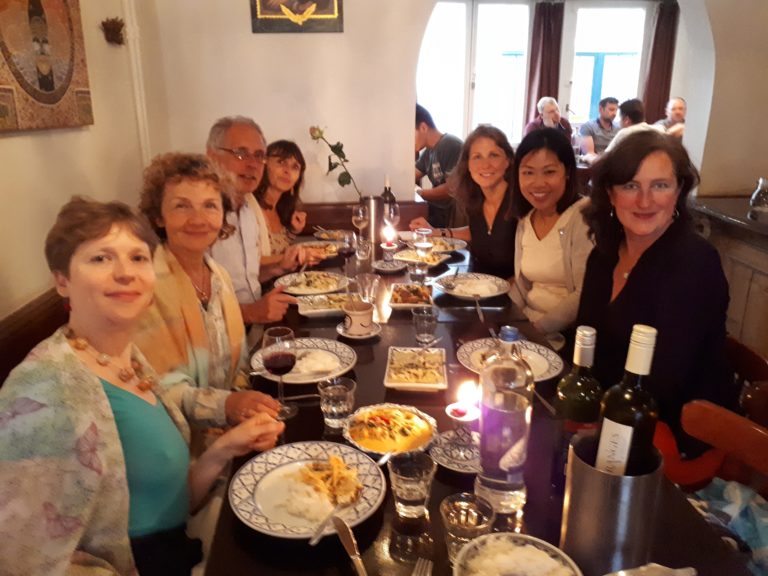 2019 Suzuki Amsterdam Piano Day Teacher Dinner
Co-organisors, Jana Neplechovitsj and Janece Milos enjoying dinner with faculty after the Suzuki Amsterdam Piano Day 2018! We want to thank you for joining us in helping to create a platform for Suzuki pianists and their families to celebrate making music together in Amsterdam in this special way.