Masterclass and Workshop Teachers
Huub de Leeuw ~ Suzuki Piano Teacher and TeacherTrainer
After studying piano at the Conservatory in Utrecht, Netherlands, Huub de Leeuw moved to Matsumoto Japan. There, he studied with Dr. Haruko Kataoka for three and a half years at the Talent Education Institute of Professor Shinichi Suzuki. During and after his graduation in the early '80s, de Leeuw taught a piano class at the same Institute- an exceptional chance to obtain his first Suzuki Piano teaching experience. Since that time, he has returned to Matsumoto almost annually to continue studying the Suzuki approach. Huub de Leeuw is now living in Utrecht, where he has a private Suzuki Piano studio. He was cofounder of the Dutch National Suzuki Association for the Netherlands. In addition to teaching pupils and teachers, he also regularly leads workshops in Europe and the United States. Like most piano teachers who graduated in Japan, de Leeuw tries to stay in touch with the Piano Basics Movement in order to continue developing Dr.Kataoka's way of teaching the piano.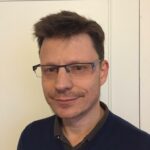 Sylvain Pénard ~ Pianist, Suzuki Piano Teacher
"Sylvain started studying the piano at 8. After high school, he choose to study chemical engineering and went to England and Belgium as an engineer for the Belgian company UCB Films. In Brussels, he met the pianist and piano teacher Patricia Montero who convinced him to take the entrance examination at the Conservatoire royal de Bruxelles where he obtained his master degree in 2008 and his Agrégation in 2009. Passionate about pedagogy, he completed his Suzuki Piano training with Anne-Marie Oberreit (Brussels). Always looking for improving his teaching, he is now training with the reknown Suzuki piano teacher trainer Caroline Fraser. Besides his private Suzuki piano class, he is also teaching History of Music in two music academies in Brussels."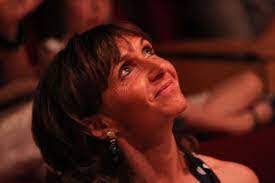 Véronique Perrin
Musical journey: Véronique Perrin obtained at the CNR of Marseille the gold medals in Piano (in 1988) and in Chamber Music (in 1989), while completing her training in conducting classes, harmony and drama. With friends, she created the Quatuor Aquarelle which has been performing series of concerts in the region for more than 10 years. At the same time, she follows the Suzuki piano training in Lyon and obtains the International Level 5 diploma. Véronique, who has been teaching since the age of 18 (first at the USCRM de la Rouvière, then at the Suzuki school in Cours Gouffé) then decided to open her own Suzuki class in the 9th arrondissement in 1993: Piano Suzuki Paca. She is now a European trainer, and is regularly invited to give master-classes in Finland and Spain. in Holland, in Sweden… In constant contact with trainers from Belgium, Spain, Holland and England, it seeks development in exchanges and teaching cohesion between the various countries. The training takes place from one school year to another and is sanctioned by 5 levels of graduation. "Today, after 35 years of teaching, my energy has not failed, nor my convictions on learning music. The Suzuki pedagogy is not only a way of teaching, it helps each child to build themselves, to flourish as an adult."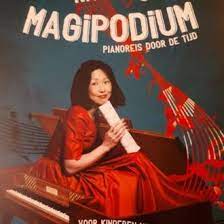 Kaoru Iwamura
What is the MagiPodium? Kaoru's MagiPodium is a concert for children from 6 to 99 years old. With accessible classical music, a suitcase full of stories and a historic piano forte in an intimate setting. An interactive concert + workshop for all!
Parent Talk and Workshop Teachers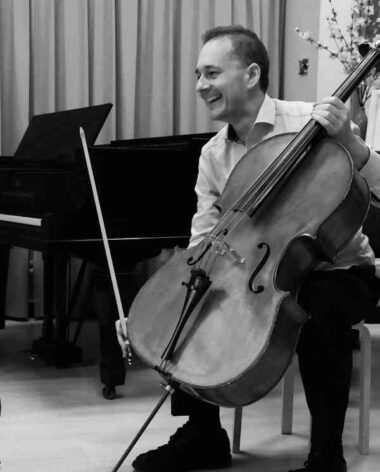 Brendan Conroy is an Australian cellist and Suzuki cello teacher based in Amsterdam. He performed for many years in Australia with various chamber ensembles and orchestras, including the Diemen Quartet, the Sydney Symphony and the Tasmanian Symphony. On tour he has also played concerts in Europe, Asia, and North and South America. Brendan continues to play chamber music and solo concerts in the Netherlands. Brendan studied with Christian Wojtowicz and Markus Stocker in Australia, and with Lucia Swarts at the Koninklijk Conservatorium in the Hague. He completed his Level 5 Suzuki teacher training in France with Ruben Rivera and Chantal Latil. Brendan has taught at summer schools and courses in Europe, Asia and Australia. He has conducted and organised many student orchestras. He has a studio of Suzuki cello students in Amsterdam, many of whom participate regularly in international workshops.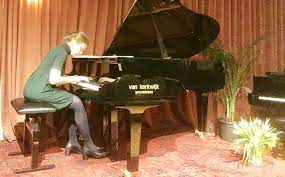 Jana Neplechovitsj studied classical piano with Jeannette Koekkoek from the age of 10. After a year of studying at the conservatory of Amsterdam with Marjes Benoist, she went to the USA and studied with Christopher Harding, while obtaining a Bacherlors of Arts at the Brevard College School of Music. After a side journey exploring language studies, she decided that her heart lay still with music and found the Suzuki method very appealing for it's joy and high quality of teaching that she was able to observe with various teachers. She completed her Suzuki studies with Huub de Leeuw and Kasia Borowiak, obtaining Level 5 in 2021. Her performance career came early to a halt because of recurring tendinopathy, which led her to study Timani (still ongoing), an antomically based method with practical exercises to give musicians tools to play with more comfort and learn to prevent playing related injuries. Jana has a passion for music, teaching and human development. She also loves cats, owls and enjoys painting, reading and hiking in her free time.
Constantine Koukias is a Greek-Tasmanian composer and opera director based in Amsterdam. His avant-garde approach to opera has resulted in hybrid productions such as Days and Nights with Christ, To Traverse Water, MIKROVION (Small Life – 36 Images in a Phantom Flux of Life), The Divine Kiss, and Tesla – Lightning in His Hand. His most recent large-scale work The Barbarians, inspired by Constantine Cavafy's famous poem "Waiting for the Barbarians" and commissioned by the Museum of Old and New Art. His works range from large-scale music-theatre and opera to mobile installation-art events. His compositions have earned acclaim as remarkable for their mesmerising, atmospheric qualities and production designs. In 1993, he was commissioned by the Sydney Opera House Trust to compose ICON, a large-scale music-theatre piece, to celebrate the 20th anniversary of the Sydney Opera House. In 2004, he was awarded a Sir Winston Churchill Fellowship. His Incantation II for soprano and digital delay won the International Valentino Bucchi Vocal Prize in Rome in 1997. His design credits include the internationally acclaimed Odyssey and Medea.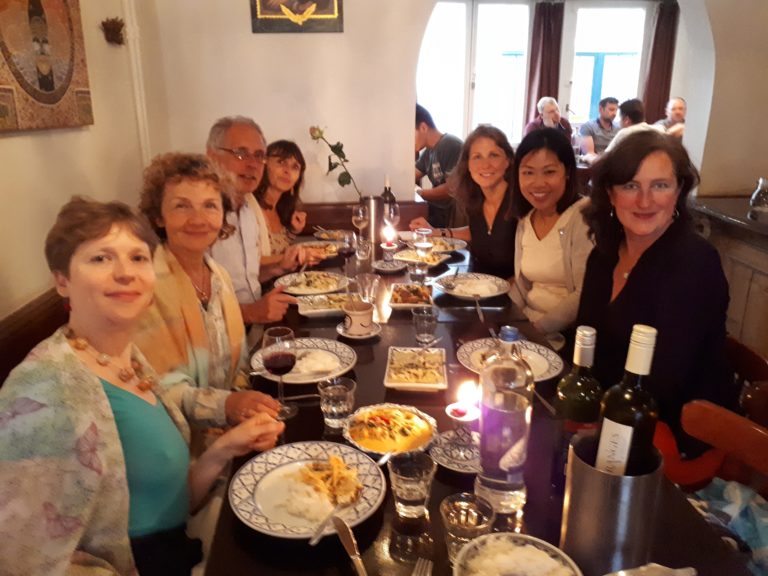 2019 Suzuki Amsterdam Piano Day Teacher Dinner
Co-organisors, Jana Neplechovitsj and Janece Milos enjoying dinner with faculty after the Suzuki Amsterdam Piano Day 2018! We want to thank you for joining us in helping to create a platform for Suzuki pianists and their families to celebrate making music together in Amsterdam in this special way.